Distracted Driving and SAR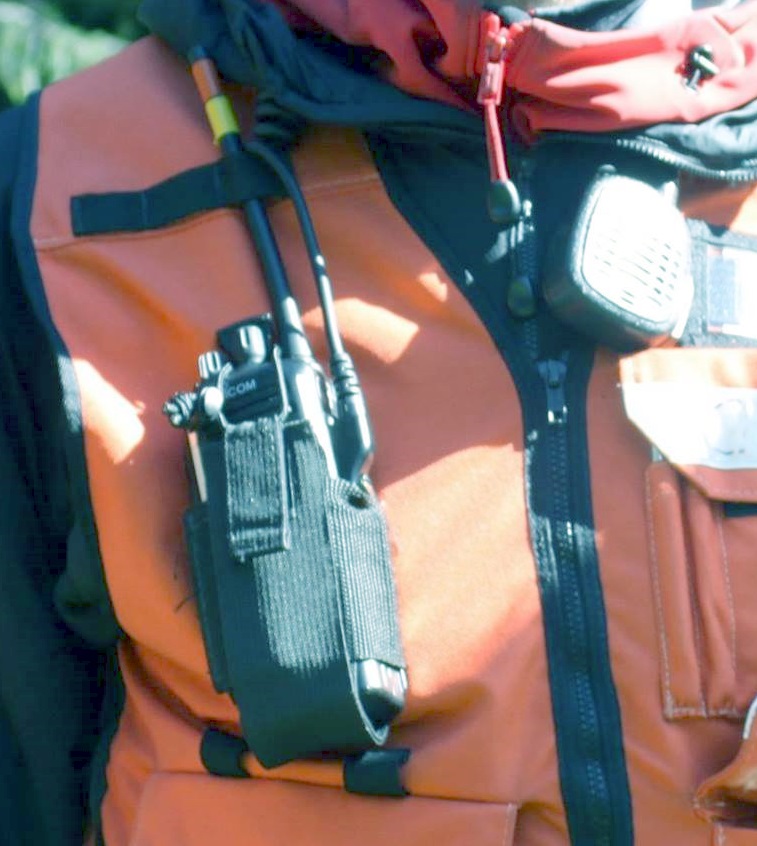 The penalty for distracted driving in BC is now $543. It tripled on June 1st, 2016.
The thing you may not know is that using a hand held radio is considered to be the same as using a cell phone under this legislation. Since my SAR group issues radios to all team members, which we regularly use to coordinate while responding to a task, this is of particular concern to me. I thought that I'd highlight the issue to the SAR community at large.
Legal Stuff
While it may not be clear from reading the legal jargon, in this PDF published by RoadSafetyBC indicates that a "hand microphone" is legal under the following circumstances
Half duplex, push to talk
within easy reach of driver
attached to radio that is

affixed to the vehicle
attached to the body
The part of the legislation this part of the PDF is based on is as follows
A person may use a hand microphone while driving or operating a motor vehicle on a highway if

(a) the device is within easy reach of the driver's seat, and
(b) is securely fixed to the motor vehicle or worn securely on the person's body in a manner that does not obstruct the person's view of the front or sides of the motor vehicle or interfere with the safety or operating equipment of the motor vehicle.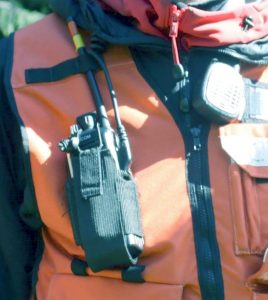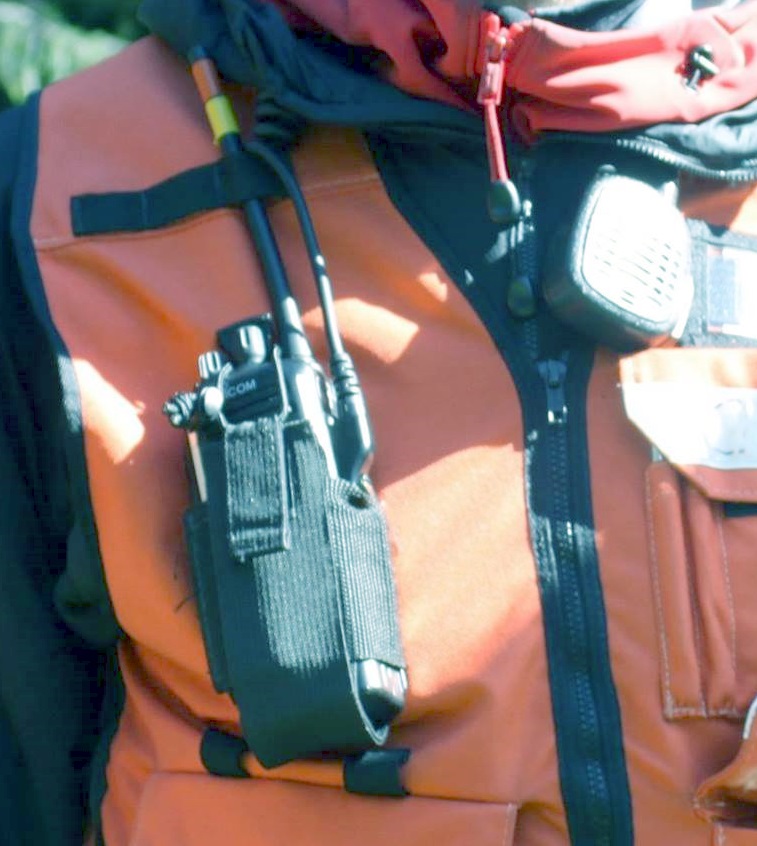 Confusion Reigns
Needless to say there is a huge amount of confusion in the SAR community about this, and I'm hearing a lot of different things through various channels. I attended a meeting of the amateur radio group CARESS (Coquitlam Amateur Radio Emergency Services Society) the other night and heard of amateurs being ticketed for using a microphone that has buttons on it that allow you to change the channel and access other radio functions.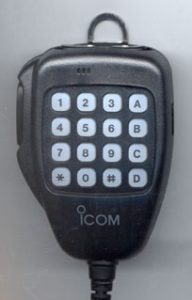 The reason for this is that some police agencies have issued guidance that includes a photo of a hand mic instead of a hand held radio. Under the guidance and training that some police receive, they will consider any use of a radio that looks like the above photo (not a radio of course) to be illegal.
For a larger discussion from an amateur radio point of view, the Detla Amateur Radio Society has a good blog post.
Exemptions for Emergency Use?
No. As far as we can tell, there are no exemptions for Search and Rescue or any other emergency responders other than those mentioned in section 214.3 of the motor vehicle act
214.3  Section 214.2 does not apply to the following persons who use an electronic device while carrying out their powers, duties or functions:

(a) a peace officer;

(b) a person driving or operating an ambulance as defined in the Emergency Health Services Act ;

(c) fire services personnel as defined in the Fire Services Act .
This is where it would be great if some large governing body, say some kind of Search and Rescue Association that represented most of the ground SAR units in BC, would seek to clarify the legal stuff, and perhaps get an exception in place for SAR personnel.
Recommendations
My personal advice to SAR members is as follows:
Print this part of the BC Motor Vehicle Act and highlight section 214.3
DO NOT use a hand held radio while driving unless

you have a remote mic and
you strap the radio to your chest with a chest harness or
attach it to your dash

For regular use, an installed mobile radio with remote mic is the best option
If you are pulled over rely on the good will toward SAR members, be polite, and explain to the officer you're complying with the regulation under section 214.3.
Updates
Perhaps not so coincidentally , the a message from the director of the Radio Amateurs of Canada has been circulating which does a much better job of highlighting this issue. What's more, they're actively pursuing a solution! Please read:
RAC DIRECTOR COMMENTS ON BC DISTRACTED DRIVING LAW CHANGES.. https://t.co/RVJCLmj2H8 via @VA7MPG

— VA7MPG (@VA7MPG) June 1, 2016