Why you shouldn't use Smart Phones for Backcountry Navigation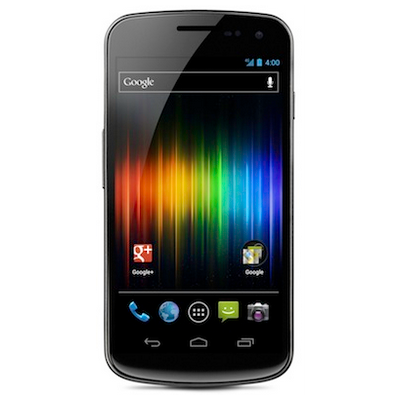 Smart phones are everywhere. By "Smart Phone" I'm referring to any mobile phone that has additional functions, but specifically for the purposes of this article a smart phone is any phone that has a GPS or A-GPS function. My assertion is that you should almost never use a smart phone in the backcountry as a navigation tool.
Firstly, I am going to leave aside all considerations of accuracy, time to calculate your position (get a fix), accuracy of map data and other things that are comparable in function and performance to other single purpose navigation devices. If you're going to nit pick about performance, you can easily find a flaw in any GPS unit. In particular, flaws in the accuracy of the map data are well known and are common to every unit out there. Let's assume that smart phones are in general about as good as any GPS with regard to basic function.
So why shouldn't you use them for navigation?
Primary Function
The primary function of a phone in the backcountry should be always to call for help if help is needed.
Any use of the phone that could possibly impede your ability to call for help when you need to, whether it be for you or for another party, should be avoided at all costs. There are some common sense exceptions to this rule which I will go into a little later.
Why am I so hard and fast on this rule? Before the common use of mobile phones, people would be reported missing when they failed to return home in the evening. This would mean that a SAR team would usually be called out at midnight or 1 AM to begin a search, which could be several hours after the subjects became lost, or worse, injured. The team would search all night and usually either locate the subject during the evening or early the next morning once a helicopter could get into the air.
With the advent of cellular phones, many times people call for help immediately. If the person is lost, they can describe their route, and the scenery, and can sometimes be guided back to a trail without the SAR team even looking for them. If the subject is hurt, the team can react knowing the general area, and the type of injury. This saves time and lives by allowing the SAR team to react quicker. Now some of our searches and rescues are over mere hours after the incident occurs.
The mobile phone is the most useful way to get help when you need it, and can be considered a standard safety device to take with you on a hike; easily as important to a modern hiker as a map or compass (but not a replacement)
Issues
Battery Life
The most important reason not to use a phone as a navigation device is to preserve battery life. Smart phones are notorious battery hogs, and rarely get more than one day of use out of a single charge. Using the the GPS increases CPU load, keeps the screen on, and activates the GPS receiver. In addition, most mobile navigation software makes use of online maps such as Google maps, so the data connection also needs to be on to access the internet. this clearly drains the battery faster.
One possible exception to the battery life issue is if you have a spare battery. Most people do not, and it is well known that the most popular smart phone brand has no way for the user to replace the battery without voiding the warranty. There are special cellphone charging devices that can extend the life of your smart phone battery, but their weight and expense tells me that you would be better of buying a single-purpose wilderness GPS instead.
If the phone must be used consider turning off all unnecessary functions such as Bluetooth, and if possible mobile data (although as stated above, most software needs mobile data for the maps).
Ruggedness
Smart phones are also notoriously easy to damage. They are not waterproof, hard to use with gloves, and cold weather decreases battery performance. Taking them out all the time to consult them for your position just increases the chance that they will be damaged by water, cold or other environmental factors.
Accuracy
Despite major claims by equipment manufacturers, smartphone GPS is not as accurate as a wilderness GPS.
Finding your position
SAR teams can use your phone to help find your position. The first and simplest way we do this is by talking to you. At night we can ask what you can see, and teams approaching you can use flares to figure out where you are in relation to them. In the daytime we can ask if you can hear the helicopter searching for you. We can also give you advice on how to stay warm, and how to be easier to find.
The second, more advanced way is that the cellular network, under certain circumstances, can tell us your position by asking the phone to send it. This is not an easy task because it involves asking the police to get the phone company to get the position. It`s also not reliable because some of this function depends on the position of the phone relative to the closest towers, and if reception is bad it could also take a long time. However, it is possible, and it is sometimes extremely accurate.
The final, and most unlikely method of being found is that the light from the phone`s screen can sometimes be seen by a helicopter flying at night. Do not rely on this because most helicopters can`t fly over wilderness areas at night, and a fire would make a much better light anyway.
For more information on how a SAR team can locate you, read about some software I wrote to assist in that respect.
Exceptions
There are always common sense exceptions. These are important.
If you are calling for help and you don`t have a regular GPS, then use the smart phone to find your location and tell the operator.

This should be obvious, but there have been at least two searches I have been on when a lost subject actually had a real GPS but neglected to tell the 911 operator, or any SAR managers. the search went on for many house before he brought it up.
If you`re just need to make a choice between two trails, or something simple like which way is north, then use the Smart Phone.

It`s better to use it a little and not get lost, than to steadfastly follow the rule and need to call for help later. On the other hand, if you find yourself needing to use it more and more often, then consider that you`re probably already getting lost, and you should use the phone to call for help before you run out of batteriesIn this case it is a judgement call as to whether the phone is more useful for communications or navigation
Recommendations
If you are a hiker, buy a purpose-built wilderness GPS and learn how to use it
Always have a map and compass as well – for when the GPS batteries die!
When hiking, turn off your mobile phone especially if it is a smart phone, to preserve batteries.
Keep the phone dry and, if possible, warm.
If you must use it, use it sparingly, and use your judgement to determine when to call for help.
Summary
If you are a hiker, then you should not use the smart phone as your general navigations device. It should be held in reserve to to call for help and to communicate with SAR if there is a problem. Using the phone runs down the batteries and makes your best chance at calling for help less and less useful. Navigation is best done with a purpose-built wilderness GPS with updated maps, or a paper map and compass. Sparing use of the Smart Phone in an emergency to provide SAR with your position is recommended, as is very occasional use to provide minor guidance.
Even though I stress that the mobile phone is your best chance of calling for help, remember that they need to have a line-of-sight view of a cell tower for them to work, and the distance from that tower is also a factor. There are many areas very close to Vancouver (in particular Buntzen Lake) that have extremely poor or no cellular reception
I recommend these procedures for using smart phones and cell phones because I know they are ubiquitous, so almost all hikers have them. Retaining battery life is the only way of being certain you can make a call if the reception is good enough. I cannot recommend cell phones as a reliable method to call for rescue because of the reception issue.