Measuring Smartphone GPS accuracy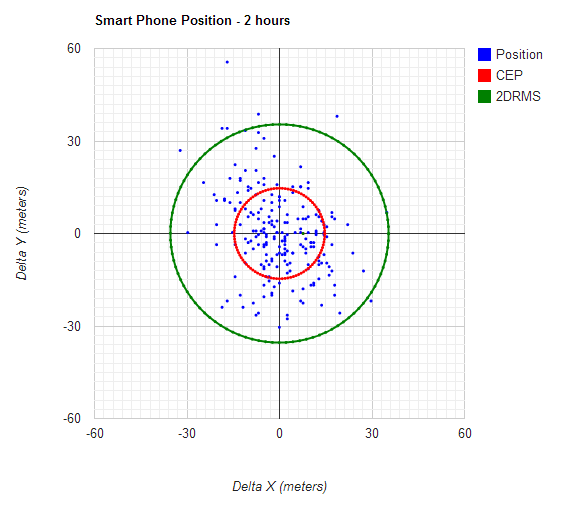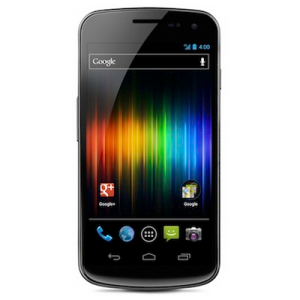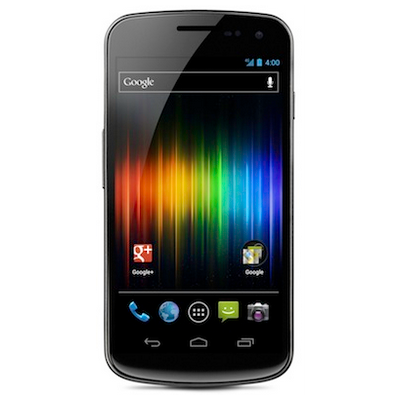 Update 2014
Please see the following post about the tool I wrote to automate this analysis.
I've often wondered about how a Smartphone GPS would stack up against a purpose built wilderness GPS. I suspected that it would not perform as well because the GPS antenna is not as big.
Following up on yesterday's post on how to measure GPS accuracy, I did the same experiment on my smartphone. I gathered the data using the same procedure as I outlined in the previous post; in fact the data presented here was gathered at the same time. Both my wilderness GPS and the Smartphone were placed in a location with a clear view of the sky, and set to record positions for the same length of time. They were placed about 3 meters apart.
My phone is a relatively new Samsung Galaxy Nexus. I left the phone with all wifi and other radios on as would be normal for using it.
The CEP was calculated at 14.6m, and the 2DRMS was 35m, the scatter plot of the positions and the 50% and 95% rings is presented below.
In comparison, below is the chart for the Garmin GPSMap 62st, recorded in the same place at the same time. I've re-rendered it using the same scale so you can compare the two scatterplots. As you can see the wilderness GPS is a lot more accurate.
Analysis
Both GPS units were in the same place, gathering the data at the same time. They had the same view of the sky, and should be able to see the same number of satellites.
However, the Smartphone has significantly worse accuracy. The 95% confidence interval was 35m compared to 14m for the GPS — more than 2.5 times as bad!
This is easily seen in the above charts; when rendered at the same scale, you can see the large difference in variability in the data points, and the much larger confidence interval circles.
We can only conclude that the GPS in this phone is nowhere near as accurate as the Garmin GPS.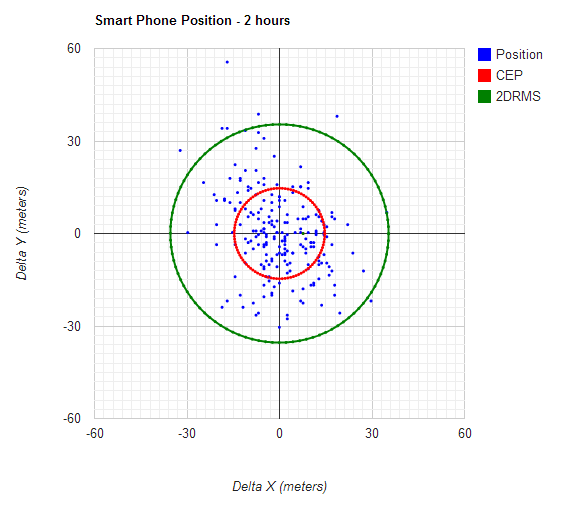 As in the previous post, if you're interested you can look at the original data for the smart phone here.