Why media engagement matters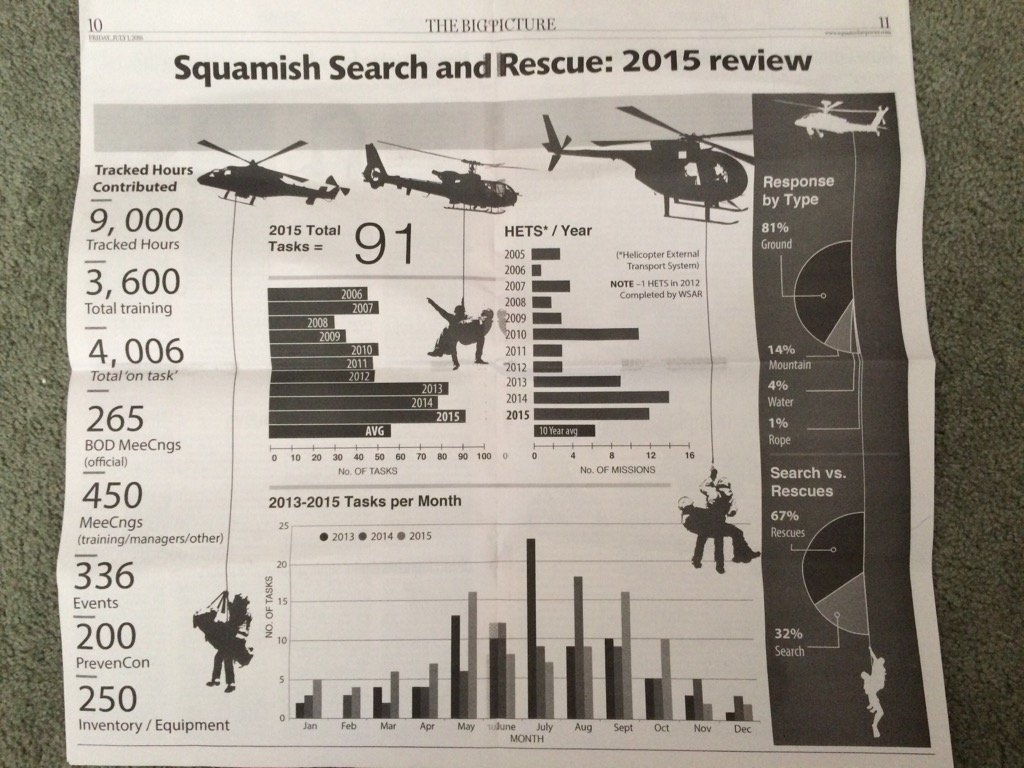 The other day I was having a discussion (via Twitter) with a reporter. We were talking about using media reports as data for analyzing a social phenomenon. I pointed out that the media had a bias toward things that "sold newspapers" so the data would be suspect – it would over report things that were "interesting"and under report things that weren't.
Oddly enough the reporter had trouble understanding this. I used as an example how media report on SAR incidents here in British Columbia.
If you are a member of the public in BC your picture of Search and Rescue is probably very skewed. Aside from your local newspaper, BC television news is dominated by Global, CTV, and CBC News with few local newscasts. Radio is also dominated by CBC, News 1130 and CKNW. Newspapers like the Vancouver Sun and the Province have the largest reach. With few exceptions, the largest media outlets with the most readers, listeners and viewers, report on SAR incidents that take place within about 15km from downtown Vancouver. My own SAR team is within that radius.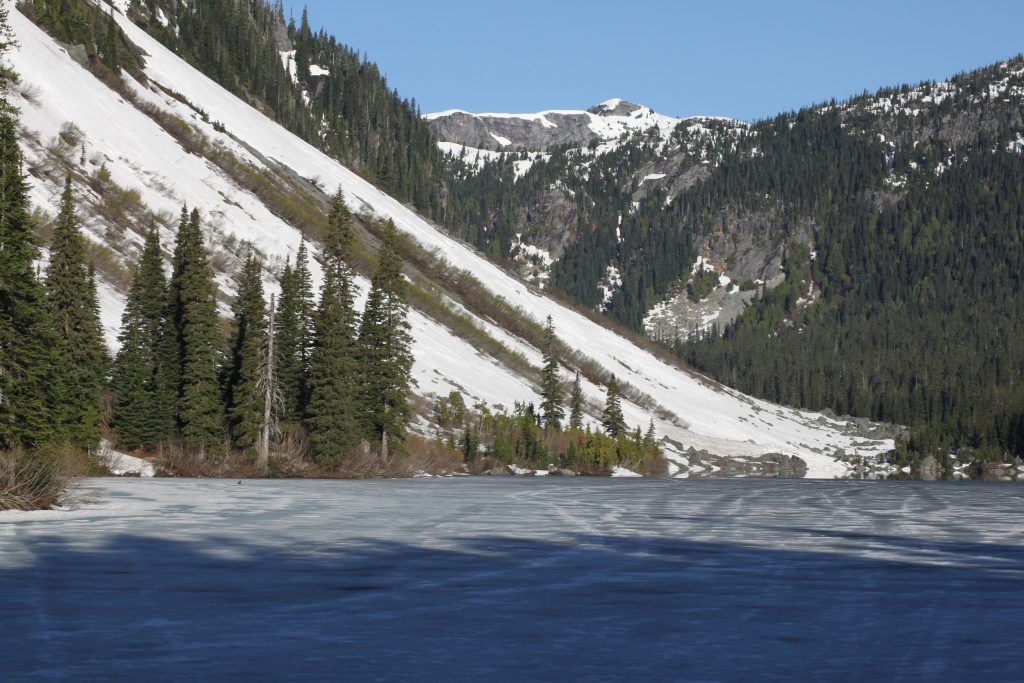 The SAR incidents reported by the media within this area are dominated by lost day hikers, and out of bounds skiers. Because this is what it being reported by the media, this is what the public understands to be what SAR does. Because the public's understanding of SAR is shaped by the media, they may not understand why SAR groups feel that our funding is problematic. Because the public's understanding is skewed, often our representatives in city, provincial and federal bodies are also misinformed. The people making the decisions on how grants are awarded are also lacking an understanding of how SAR works, and what it needed.
In short, how the media reports on SAR matters, and not just for the individual SAR groups — it matters for us all.
Anecdotally, I've observed some incredibly odd reporting over the years. In one recent case we carried out a rescue of a person with a life threatening injury, using helicopters, mountain rescue, and other pre-hospital care techniques and got zero media coverage. In another case a single missing hiker resulted in 4 TV trucks, and I got phone calls from up to 6 reporters from radio, print and web publications.
Meanwhile, over drinks at SARScene my friends at Prince George SAR told me a tale about a rescue they did in 2009 that could be torn from a plot of a TV movie – a caver trapped underground, an all night rescue, over 100 rescuers, a grave injury, the Canadian Forces showing up – everything. And not a single report on any of the major networks. If you're interested read about it in the local Prince George newspaper. They did it again in 2010.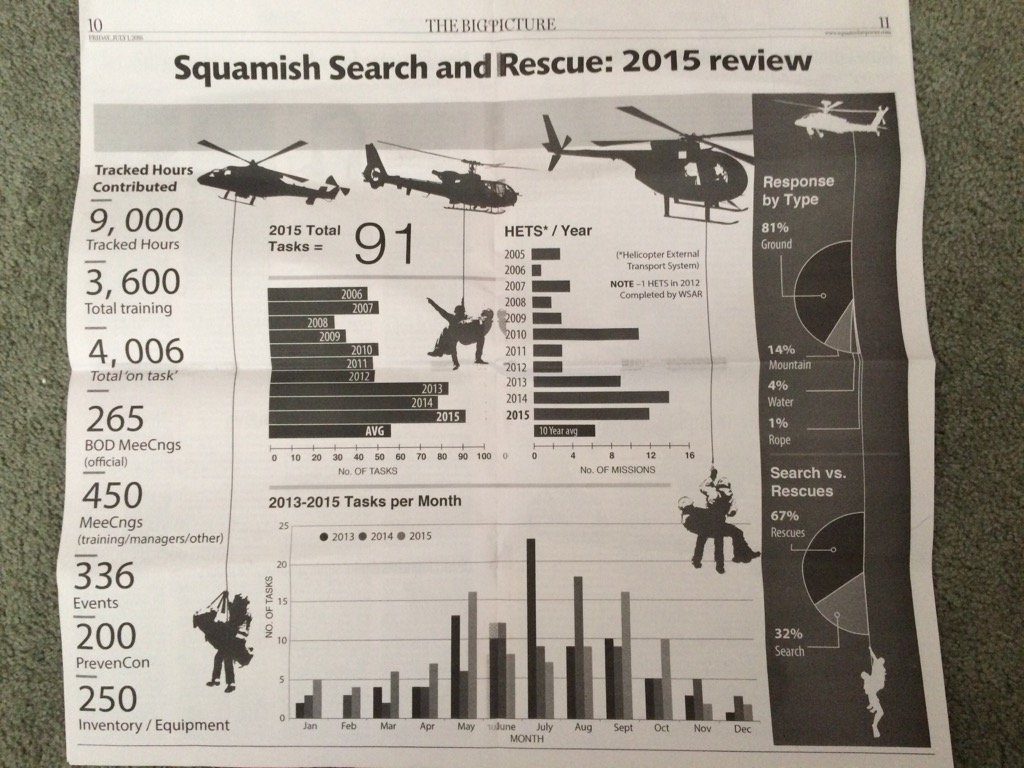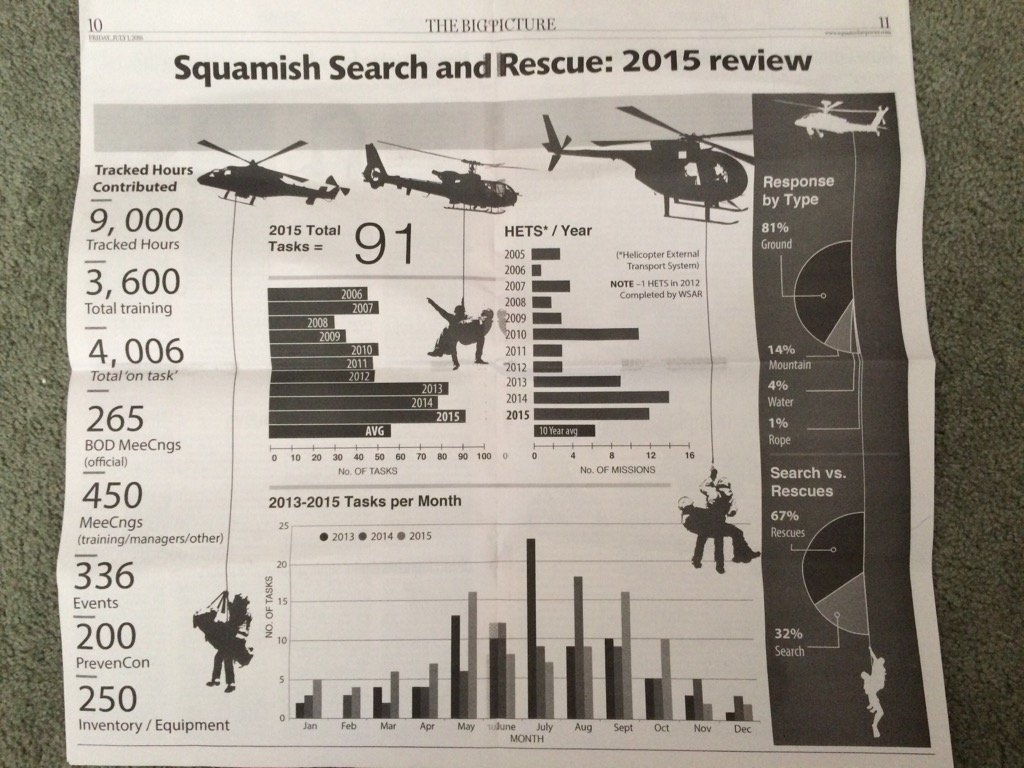 On this blog, and over on Facebook and Twitter I am a tireless supporter of SAR in BC. I heavily promote, whenever possible, the activities of SAR groups beyond the 15km zone around Vancouver. I do it because it's important, and it makes a difference –not just for me, but for all SAR members in BC.
The public need to know what SAR is about, and you volunteers deserve some attention for the jobs you do.
I'd like to encourage any SAR groups out there to engage as much as possible with the local media. They are there to get the word out. They can help you, and engaging performs a valuable public service – informing the public, teaching them about what you do, and how SAR in BC works. Keep up the good work, and work together.