Regarding communications networks in BC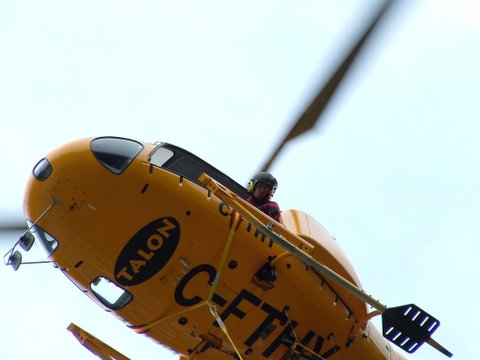 From time to time I've offered interested parties the opportinuty to write guest posts on this blog. Today's post is by Merrick Grieder, a member of Comox Valley SAR, Deputy Coordinator with the Comox Valley Emergency Program and Emergency Radio Communications volunteer.
Tim Jones, leader of North Shore Rescue, recently published a blog post titled "A Vision for Change for SAR in BC".
He lays out three visions for improving SAR in BC, summarized as:
Hasty team Standby pay
Dedicated Helicopters for SAR
A provincial communications system for SAR
I don't have any issue with these 'visions' in principle but I wanted to comment on the 3rd item, a provincial communications system.
In his post, Mr. Jones states "A provincial communications system that mirrors Forestry . The current patch work system does not provide the effective safety net required for SAR operations in this province."
I agree with this statement, but I don't think we should have a SAR communications system that mirrors the Ministry of Forest Radio repeater network.
SAR should simply be granted access to use the forestry radio network in times of need.
With proper authorization and training in the correct procedures, SAR could make effective use of the extensive provincial network when needed, doing away with the need to construct a separate dedicated SAR radio network.
As the MFNLRO Radio Operations page states "When you are working out in the back country, sometimes alone, fighting forest fires and need to communicate or call for help, a fully functioning radio network is a must have service."
Should SAR volunteers not be extended the same "must have" service?