A response to North Shore Rescue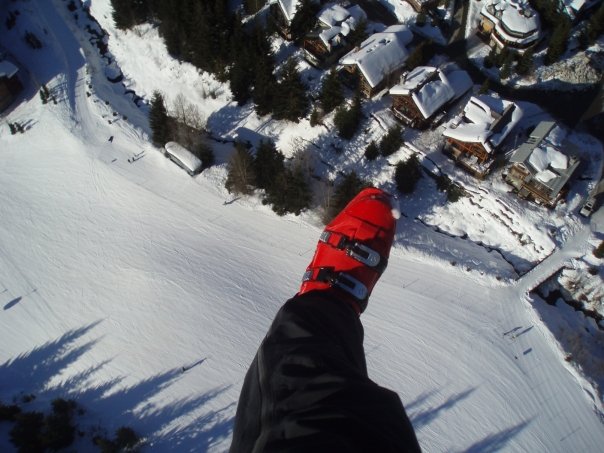 A few days ago, Tim Jones of North Shore Rescue posted "A Vision for Change for SAR in BC" where he made three simple proposals which I will reproduce below.
THE FIRST LEG…

Hasty Team Standby Pay for high volume SAR teams in order to maintain a 24/7 posture to respond to critical SAR Tasks is now required.

THE SECOND LEG

Dedicated light intermediate helicopters for SAR work in BC. The helicopter and skilled pilots are the vital link in Mountain SAR. Asking private operators to have machines sitting unpaid waiting for a SAR call will bankrupt them.

THE THIRD LEG

Communications Communications Communications

A provincial communications system that mirrors Forestry . The current patch work system does not provide the effective safety net required for SAR operations in this province.
Tim is to be applauded for taking the lead on this, and opening up a public discussion that has evolved from these specific items to a more general discussion on the issue of funding for SAR groups, which is something I hold to be the most important issue to be dealt with by the SAR community as a whole. I will deal with my thoughts on SAR funding at a later date.
However, there are eighty SAR groups in BC, and 14 in the southwest region of the province alone. Mr Jones does not speak for all SAR members just as I do not. His input is valuable as an experienced SAR member with expertise in a very busy area adjacent to Vancouver. I would like to add my input to this discussion here.
The Discussion
After some questions to members of North Shore Rescue, the post on their web site has been altered somewhat to clarify the original position. Specifically, their post has been changed to add some detail to the scope of the proposals.
The third proposal, on communication, was already addressed by my colleague from Comox SAR in his guest post earlier this week and I fully support that position — that the muti-million dollar BC Forest Service repeater network be made available to SAR members immediately.
On Helicopter Availability
The second proposal has been changed to indicate that the "dedicated light intermediate helicopters" of the original text was meant to refer to paying a helicopter company to keep a machine and pilot available during fire season, or during periods of high demand, and NOT (as several readers commented to me via email and by phone) a proposal to purchase a dedicated helicopter.
Clarified in this way, the proposal makes more sense as the scope is more clearly delineated.
EMBC's southwest region accounts for 36% of the incidents in BC annually. This region is served by 14 SAR groups who contract helicopter services to a small group of helicopter companies who have experienced mountain pilots who can perform Class "D" (long line) rescues. During fire season, many of these pilots may be busy elsewhere in the province. Paying one or two of these companies to maintain a helicopter "on call" for the busiest weekends of the year (historically July and August first long weekends) seems to make sense to me.
Putting it another way, the call volume of the teams from the Sea to Sky all the way to the Fraser Valley would seem to warrant the cost of having a helicopter available to respond. Stationing a helicopter at Pitt Meadows airport would place the machine at an almost equal distance to all areas of this region.
Scheduling rescue services
About five years ago I was talking with a member of North Shore Rescue when I brought up the fact that they were easily the busiest team in the province, and it was close to the time when they would have to change their call-out procedures to maintain a schedule of members who would commit to be available for blocks of time. This was with reference to the long line rescue group, and the need to keep a limited set of specially trained members available.
My point at the time was that this was already being done.
Scheduling
SAR managers are specially trained to manage a search, and no search in BC can happen without them. Being a limited pool of specially trained members, my own SAR team maintains a rotating schedule of eight SAR managers, with three managers being identified as being "on duty" at any given time. They commit to maintaining a high level of availability, communicating with the other duty managers, and basically clearing their schedule to respond to calls for a period of time. When someone needs a break or goes on holiday we swap shifts. We have been doing this for at least the last decade, perhaps longer, all year long.
A similar system is used by members of at least one Royal Canadian Marine SAR station (also volunteers). A schedule is maintained where four certified responders maintain their availability within 15 minutes of their boat at all times while they are on duty.
I have heard, but cannot confirm, that this is the case for some volunteer fire units that have call volumes of over 100 incident per year. I would love it if someone provided feedback in the comments about this.
Whenever you have a specialized resource, you need to schedule the resource's availability.
The culture of most SAR groups is that the pager goes off and anyone who is available responds immediately. However, once you have more than one level of certification and you have that smaller limited pool of responders, the obvious thing to do is to maintain a schedule of who will be available to respond, just as my SAR group has done. This system works as we always know who is available since we are always monitoring it.
In other words, perhaps what has to change is not whether a SAR member is paid to respond, but the culture of the team management. We already have a solution to this particular problem. Ultimately, scheduling SAR members to be available is the same as scheduling a helicopter.
Mutual Aid
When one SAR group doesn't have enough resources to respond to a search, they ask other SAR groups to assist. This includes SAR management, technical rescue, communications equipment, and helicopter rescue services. This system works extremely well, and allows resources to be moved throughout BC when needed.
Tim seems to be concerned that there be a small group for initial response in areas of high demand, presumably (though not explicitly stated) a highly trained, experienced group with medical, mountain rescue, and long line rescue training. Again, presumably, because they are beginning to see the strain of keeping these kind of members available during periods of high call volume.
This is exactly the justification my own SAR team used when we proposed to develop just such a group over the past four years. We saw that NSR, as the busiest SAR group in BC, could easily have all of their trained members tied up in a rescue, leaving us with no access to the helicopter rescue resource which we now consider to be an essential part of the SAR toolkit (something I think very few would argue with). This is what led my team to make the very difficult and expensive decision to built our own capability.
This culminated last year with creation of  our helicopter rescue unit, resulting in a team of 13 highly trained members. Unfortunately, as our group completed training we were notified of the Class "D" Equipment issue that I have written about elsewhere (still ongoing), which temporarily grounded every long line rescue group in BC. My group, not having any equipment, remains grounded until the certification requirements are met.
Since we were grounded, we have made extensive use of North Shore Rescue's skills this summer, each time recognizing, as Tim clearly does, that the number of trained members, helicopters and pilots (see above) are limited and that if any of these three components are not available then the rescue can not happen: very bad for the subject.
Having our own group operational would have reduced NSR's load.
A simple solution to this problem is to make use of the experienced members of other local teams under mutual aid as we do with other forms of technical rescue. Once my group is operational, we can maintain a schedule of personnel to be available during periods of high demand. With our lower call volume, and situated very close to the North Shore, our response times will be just as timely as NSR's responses to our area.
Training some members of Lions Bay SAR, the majority of whom live in Vancouver, would add additional rescuers to the mix.
Coordinating limited resources during times of high demand is what SAR groups already do, extending it to include rapid response just makes sense.
The continuing discussion
The BC Search and Rescue Association (BCSARA) is the body elected by the SAR members of BC to represent them. BCSARA has a web site where any SAR member can obtain an account, and log in to the online forum where ideas on funding and improving Search and Rescue in BC are exchanged.
There are regional representatives who are also elected and tasked with keeping track of the issues for a particular region, and taking them to the board. Also sitting on the board are representatives from the various SAR stakeholder groups: the Fire Chief's Association of BC, BC Ambulance, Emergency Management BC, the RCMP, and the British Columbia Association of Municipal Police. The directors include a former high ranking RCMP member, the former director of the Provincial Emergency Program, and other search and rescue experts.
If any SAR member in BC has a concern about safety and the ability to respond to a SAR incident, the quickest way for you to access the resources of the agencies that are responsible for SAR is to contact your regional director.
There are many voices in the discussion on the future of SAR in BC, and many areas that can be improved to make the system more efficient, safer, and effective for the entire province. Feel free to add your comments below.
I'd like to re-iterate my invitation to any SAR member who would like the opportunity to write a guest post on an issue near and dear to your heart to contact me with your proposal.