On a sustainable funding model for SAR in BC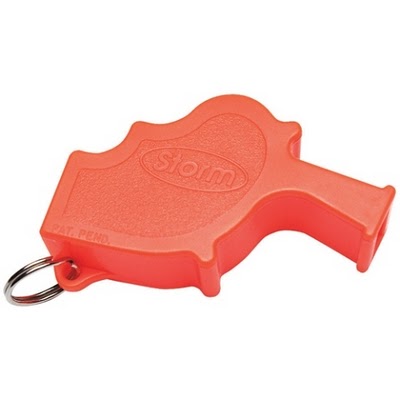 As I have posted previously on SAR team call volumes, and the disparity in SAR funding, there is no coherent model for funding Search and Rescue in British Columbia.
The current system of Search and Rescue in BC has an amazing track record, with most incidents being resolved within 24 hours, and almost all of them resulting in lives saved. However, as call volumes increase across BC, any weak spots in the response model are going to be stressed. Under funded groups with less than adequate equipment are going to be affected first.
As I see it, the problem is that SAR funding is a patchwork of grants and donations that is not equitable, not rational, and has no oversight. It leaves some areas well covered, and others dangerously under-serviced.
A solution would be some simple changes to this model that would allow SAR groups to do long term planning, would direct resources to where there is the most need, and would see some measure of accountability to allow SAR groups to manage their funds more effectively.
Emergency Management BC pays for all search operations, including helicopter time, and has reimbursement rates for various aspects of SAR that you can read about on their web site. Let me reiterate this; SAR teams bear no costs for actually performing a rescue — all operational rescue costs (as long as the team operates within it's actual capabilities) are borne by the province, to the tune of about 7 million dollars a year (verbally communicated).
What is under consideration here is the cost for a SAR team to acquire gear, to train, and to do long term planning.
Current Situation
The current situation for funding SAR teams is a patchwork of revenue sources including public donations, grants, and money contributed through city, municipal and district budgets that do not bear any relationship to the call volume of the area served, or the needs of the individual SAR group.
Not Equitable
The current funding model is not equitable, in that resources are not put where they are needed. I illustrated this in my analysis of the top 16 SAR groups where I showed that funding per call varied by as much as 60%, an amount that cannot be explained by differences in type of rescue since operational costs are handled by the province, and the comparison shows teams with similar training and response models.
As has been recently demonstrated in the media and social media, the claims of one SAR group are widely reported, while the plight of most of the other groups in BC is largely ignored.
Without an analysis of SAR incidents from the provincial perspective, it is not possible to understand the scope of the problem of where funds are most needed. Any single SAR group only has a local perspective and can only speak to their local needs, and even those claims should be examined on their merits.
Not Stable
Most SAR groups apply for grants from casino funds, and from the BC Gaming Branch which distribute part of the proceeds from gambling to eligible non profit organizations. SAR groups compete for a limited pot of funds, and are regularly denied their applications for funding, or receive reduced grant amounts. Groups are funded by their ability to eloquently convince granting agencies of their need for funds, and sometimes by their political acumen; convincing a local MLA to support your cause seems to help.
A lack of stable funding creates a situation where SAR groups are unable to plan for more than one year of operations as each grant has to be spent within the financial year, and there are no guarantees of future grants. This has changed slightly in the past few years with the relaxation of rules regarding spending, but the situation is still a "boom and bust" model where teams feel they have to put together proposals that are similar to government "megaprojects" — some piece of equipment or training that eats the majority of the grant funds.
This is in stark opposition to what SAR groups really need which is a guaranteed amount of funding that will allow them to deliver safe, effective and timely rescue services to their communities.
No Oversight
Each SAR group tends to operate autonomously with regard to what they decide to apply for, and the agency deciding where the grant money goes has no expertise in SAR. This results in a situation where a SAR group that makes a convincing application can be granted money for a project that may not in fact be needed.
Added into this mix is the fact that there is only an ad-hoc coordination between SAR groups.
The result is that no central body is evaluating what the most pressing resource needs are for a region, or for the province as a whole.
I'm not implying that money is wasted, only that there is no consideration given to where the money could be best used in any particular year. Without oversight in the granting model there is no rationality in the process.
A Rational SAR Funding Model
The first step to a sustainable SAR funding model is stable, equitable and rational funding based on an analysis of needs, and coordinated via a central oversight group. Ideally this funding model would have the following characteristics.
A guaranteed level of funding for SAR groups depending on a needs analysis.
With a guaranteed level of funding that addresses the SAR group's actual responses, the group can spend more time training and planning for safe and effective operations.
Central coordinating agency that evaluates all grant applications for merit.
A central agency would examine applications in the provincial context, and prioritize funds for where there is the most need. This would improve safety for SAR members and for lost or injured people. Public safety should not be political.
Collaboration with government to direct resources where they are needed.
EMBC should conduct continuous review of operations to address changing needs, and suggest improvements. EMBC should be granted authority to direct funds to address perceived gaps in coverage, and to guide the development of response capability to address needs.
Cross training between groups to direct resources during peak demands.
Peak demands and rare occurrences are often used by SAR groups as justifications for large expenditures when those are anomalies, and can be handled by resources from adjoining SAR groups. Cross training to prepare for these operational needs would address readiness and response times.
Later this week I will present some ideas for how to achieve this level of funding, and some ideas from SAR groups elsewhere in the world.