Using YourLo.ca/tion for SAR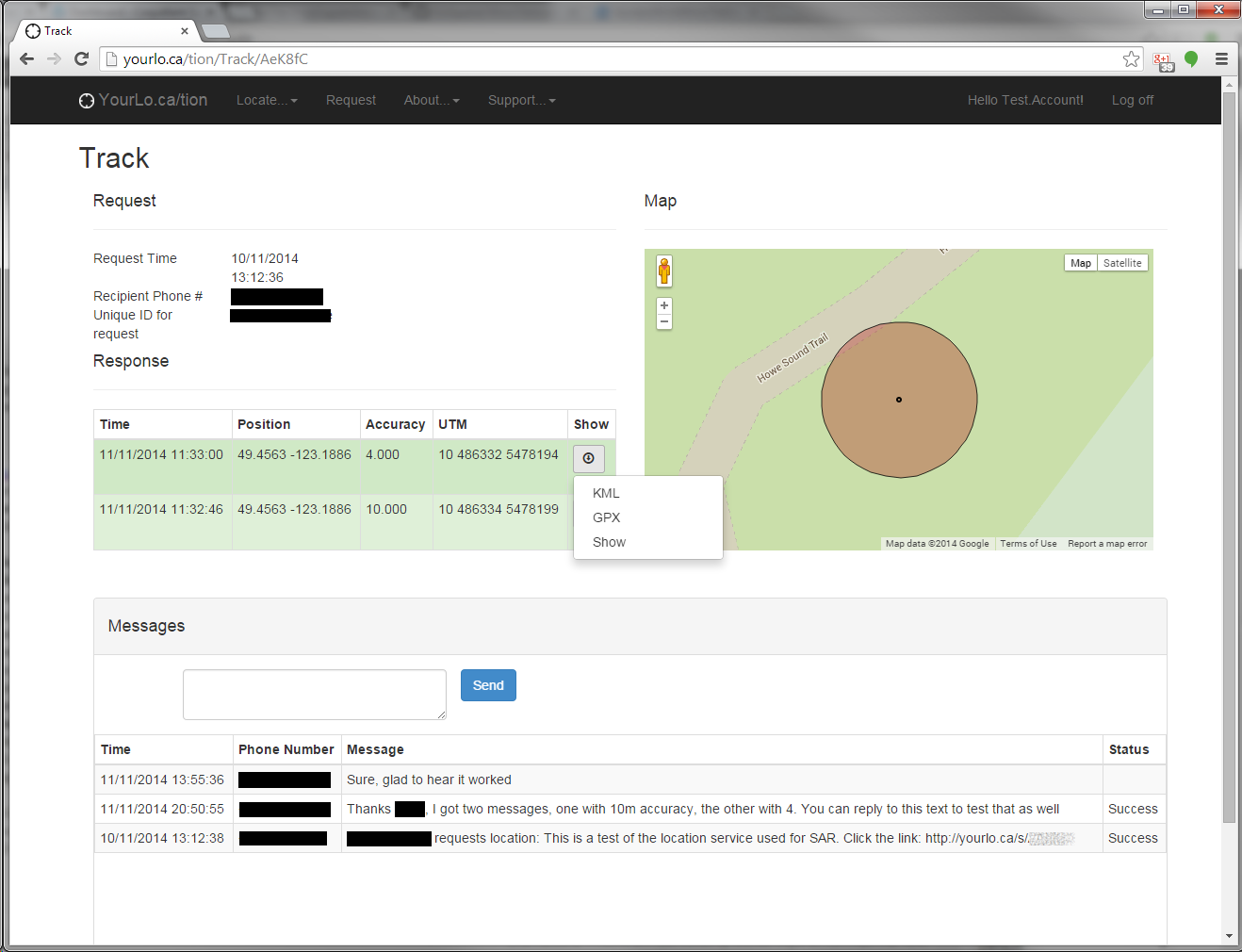 A quick tutorial on how to use YourLo.ca/tion to assist a SAR team (or any first responder) to help you locate a missing person.
Features
Free:
Multiple messaging platforms: Email, SMS, online
Request and response logging
push technology for instant alerting
Location tracking via KML (Google Earth), GPX (GIS import) and others
Social Media tracking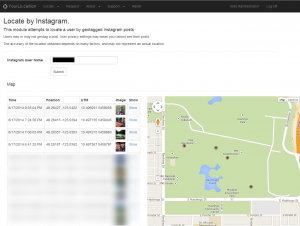 Paid:
YourLo.ca/tion is happy to offer our new E911-like service. These features offer dispatch centres, SAR teams and other first responders the ability to receive and respond to requests for assistance via SMS.
send and receive SMS messages online from desktop
central, agency-owned number as primary contact and communication channel
logging of all SMS interactions
Terms:
Request: a request for a location.
Subject: the missing or lost person you wish to locate.
Requester: the person or agency making the request.
Primary SAR Process:
Requester: Go to YourLo.ca/tion and hit Request

YourLo.ca/tion Request form

Requester: fill in the form:

Agency/User Name: this is the name the Subject will see
Your Email Address: a log of the request and the responses from the Subject will be emailed to you.
Make sure this is correct!
Unique ID for  request: this is for Requesters that track tasks by an identifier. Optional.
Recipient phone #: This is the Subject's phone number.
Message to recipient: This is the message that will be sent to the Subject.

Requester: hit the Submit button

Preview of message to be sent to the Subject, and methods for delivery are shown.
Requester receives an email with a tracking URL.

Requester: send message to Subject

Android: should be able activate SMS message capability on your phone
iPhone: some phones you can click the link, most phones will need to copy and paste the me
Desktop/iPad/Tablet: use the Email option, or check the paid service option below.

Requester: click on tracking link
Subject: receives SMS message & clicks on link
Subject: loads tracking page
Requester:

sees Subject's location on tracking page
hears audible alert on tracking page (desktop only)
receives email with Subject's location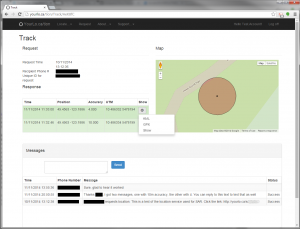 Possible issues:
Subject out of range, cannot receive SMS
Subject has no data connection, cannot load tracking link
Subject's phone has security settings that prevent use of GPS
Requester does not enter email address properly.
Dispatch Workflow
The workflow for dispatchers is similar to that for SAR users except it requires the paid service. This gives the agency a dedicated number, and they can send and receive SMS messages through the YourLo.ca/tion tracking console.
At step 4 above, the workflow becomes
Requester: Send message to Subject via console
Requester: Track Subject
Requester: Interact with subject via console

SMS sent & received via web
Feedback:
As always, I want to hear feedback on the service and how it is working for you. To activate the paid service and for pricing, contact me directly.