A decade of long line rescue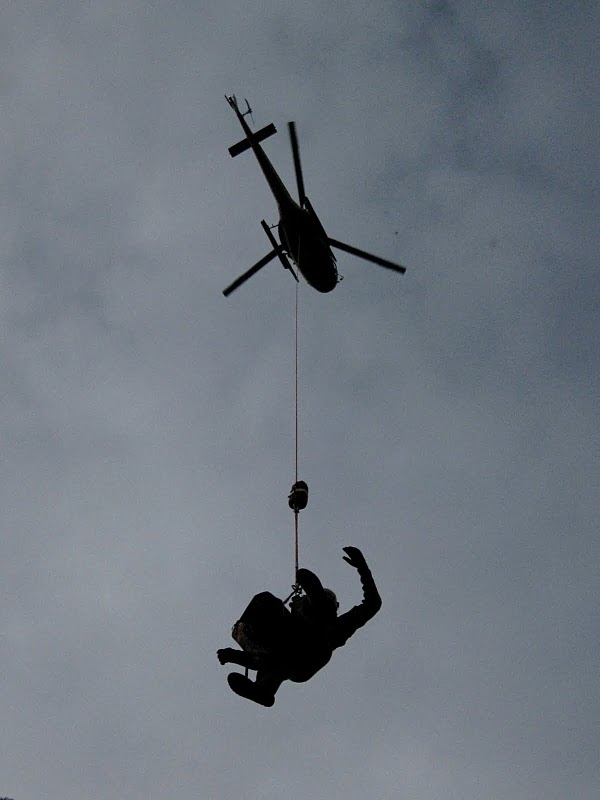 In 2005 I was selected with another member of Coquitlam SAR to be a part of North Shore Rescue's HETS (long line rescue) team.
This led to being selected to be a part of the 2010 Olympics Long Line Rescue team, and the creation of Coquitlam SAR's own Long Line Rescue group, which became active last year,
I can't believe it's been 10 years already.
We're only standing here because of the great work of those who pioneered this rescue technique.