SARDay 3 through 36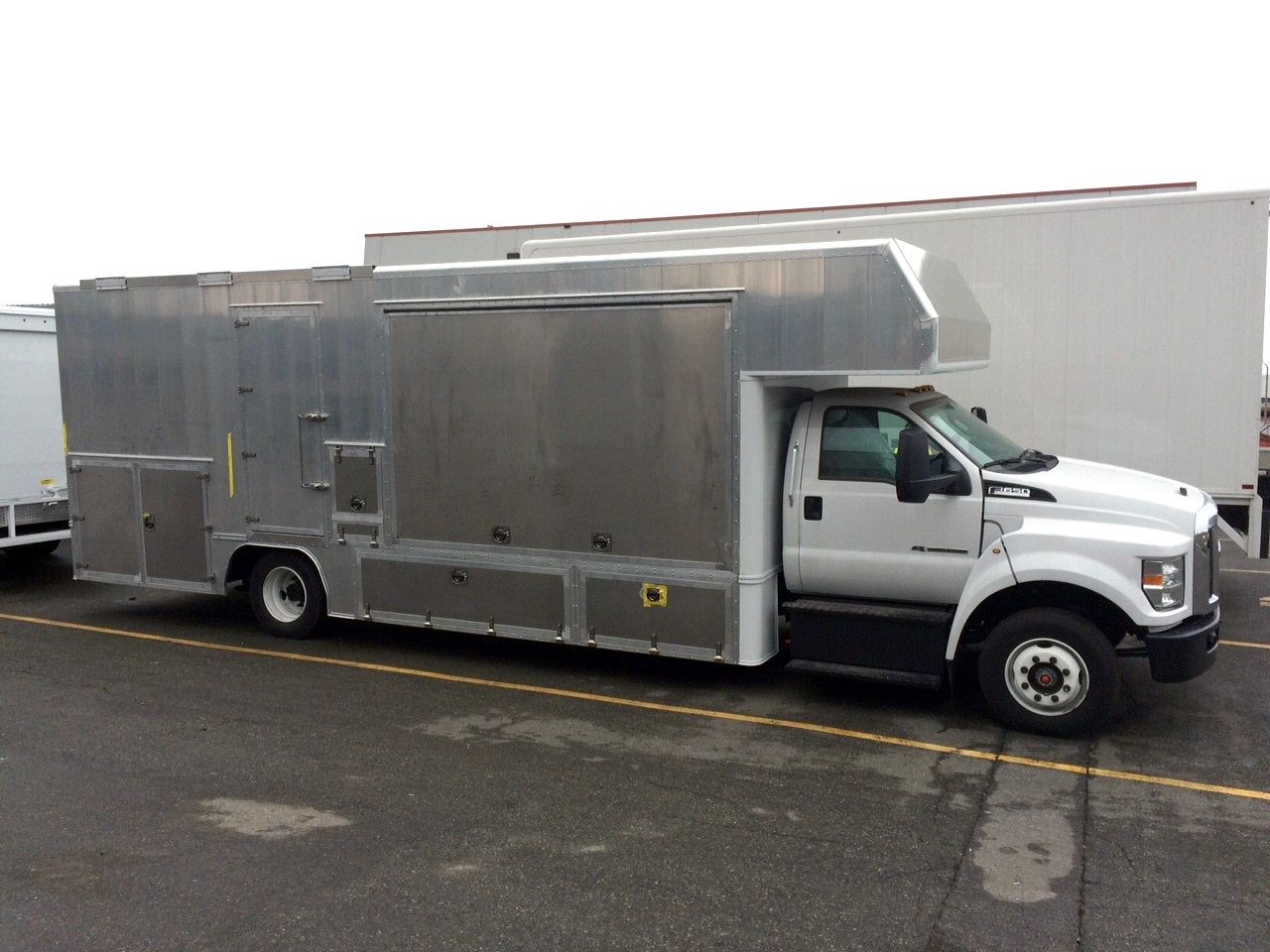 Wow. I really thought that I'd be able to reproduce the SARDay posts this year, but it turns out a lot has changed.
The first is that I'm heavily involved in designing and building my team's new Mobile Command Centre and this is essentially taking some time every day. I've been to marathon 5 hour long meetings in Langley with the company building it (Intercontinental Truck Body), more meetings with our internal management team, and I've just this week begun the purchase of $40,000 worth of computers, networking, and audio/visual equipment.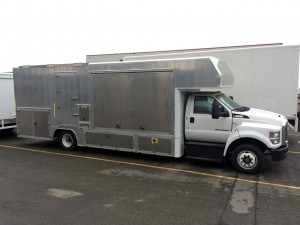 We are at the high level of detail phase where I am measuring the dimensions of printers and plotters to make sure they will fit into their allocated spaces, and deciding exactly where the network, video, AC and DC electrical circuits will be located. It's very stressful because if you mess something up at this point you have to live with it for a long time.
Like the time I bought the team rescue harnesses with only one gear loop — except the harnesses are replaced after a few years, the truck will last for 20 or more. I will never live that decision down.
The other major change was that I spent about two days being a happy grinning backdrop for political funding announcements.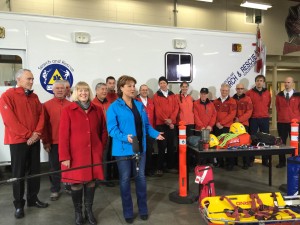 This was a really strange few days. We got exactly 19 hours notice to appear for a major funding announcement by MLA Naomi Yamamoto,  Minister of State for Emergency Preparedness. Being SAR members of course, 19 hours is enough time to handle almost any kind of emergency and I was not surprised to see members from Cambell River SAR, Mission, Pemberton, Whistler, Squamish – in total about 19 SAR teams, and representatives from EMBC and other emergency response agencies.
Interestingly, that morning on the way to the funding announcement for the 10 million dollars to the BC Search and Rescue Association, we were notified that BC Premier Christy Clark would be attending my own team's base at Coquitlam Town Centre Firehall for an announcement the next day – also a surprise. Again, about 40 members of the team showed up, as well as the top brass in the fire department, the RCMP detachment, several city counsellors and the Mayor of Coquitlam, Richard Stewart.
Although the grant she announced was 1/1000th the size of the one to BCSARA, the money will have a huge impact. While we had been fundraising to build the command centre, we allocated money to replace our analogue radio system with a digital one capable of tracking field teams with a built in GPS. We could not in fairness take funds from the command centre and purchase radios for everyone on the team so we had been planning a muli-year roll out of the new system, which was less than optimal since the digital and analogue systems aren't completely interoperable. The $10,000 moves this project forward by letting us buy 11 more radios, and hopefully deploy the system in a single year.
And of course on top of it, I decided to run for BCSARA Regional Director for the Sea to Sky – but more on that in another post.
The upshot of all of those things is that I spend several hours a day working on SAR related subjects – the truck, fundraising, technical design, running a training event, responding to calls from the public, etc. — all on top of my regular job. I simply do not have time to log all of those hours in blog posts here, and if I did nobody would read them anyway because some of it is impossibly boring. If you read this far I am amazed.
So I'll be discontinuing the SARDay posts for now, and hopefully have something more interesting to write about here. I do intend on at least one more video blog soon.