Snow, then Rain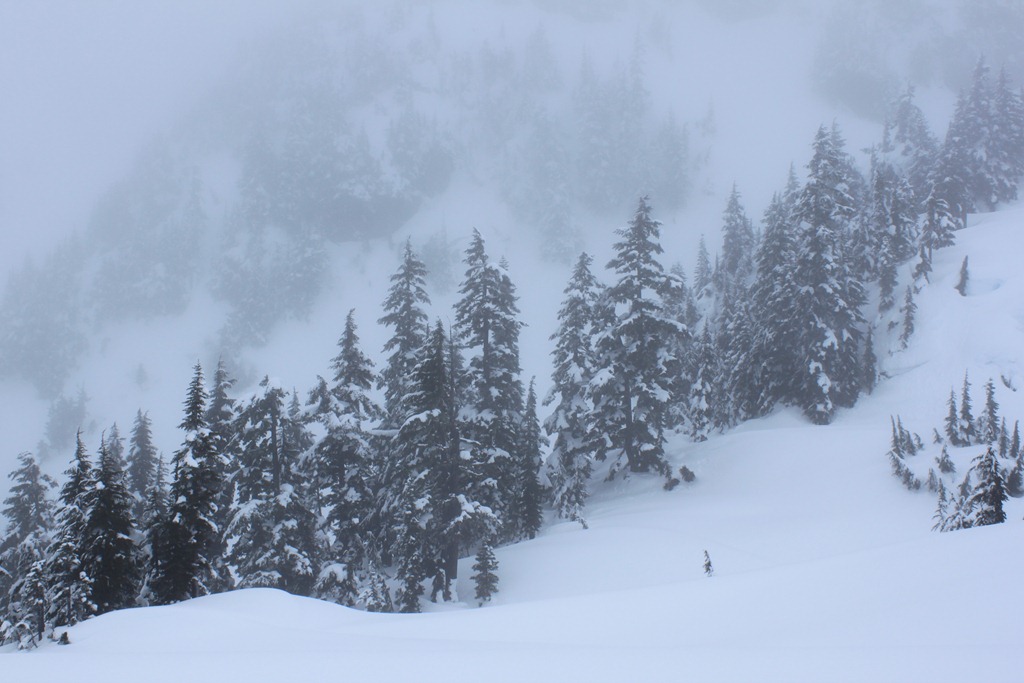 I may have mentioned that, to my own dismay I read the comments in news articles. A common news article here in BC is one about the weather and, in the winter, snow. These articles are generally followed by cries of derision from the commenters about how Vancouver people are somehow morally weak, and unprepared for winter.
Now on the south coast, snow is not as common as in the rest of Canada, or even the rest of BC. So when there's a snowfall warning here, most of the rest of Canada chuckles at how Vancouver reacts. Typically, the city has a bit of a crisis. There are several reasons for this.
One is that, yes, Vancouver drivers are unprepared for winter most years. Our maritime climate sees to that. Most drivers don't have winter tires, and many don't even have "all seasons". We also may be less experienced at driving in the snow.
Second, the city may not have as much snow management equipment in the form of gravel and sand trucks, salt trucks, and snow ploughs. This tends to contribute to the first point, as even an experienced driver would have trouble without snow clearing equipment.
Thirdly, and the point of this post, the snow here is very different that in the rest of Canada.
Ice Skating
I'd like to talk for a few seconds about Canada's other winter sport, ice skating. You glide across the ice on a "blade" or ice skate. Everybody knows ice is slippery, but do you know why?
Well, it turns out ice itself is not slippery. What you're gliding on is a very thin layer of water. The water is produced by the pressure of your foot. In the case of ice skating, the pressure per square inch is magnified by the tiny surface area of the blade on the skate. The amount of water needed to glide is very small, and it usually freezes up right after the skate has passed by.
However, when skating at -25°C, even the pressure of the skate has very little effect. So, when my friends and I rented ice skates in January in Ottawa to skate on the Rideau Canal, we found that it wasn't much fun. In fact it was very much like walking on concrete. Later on that year I went mountain biking on the canal one night with similar effect. The ice is simply not slippery.
In fact, I rode my bike all winter in both Ottawa, Ontario and in Edmonton, Alberta with no trouble. The snow in both places is dry, it squeaks when you walk or ride on it, and it has the consistency of sand. Neither city seems to use salt much, since it has almost no effect below -12°C. Riding my bike in Vancouver however has resulted in several falls throughout the years. In one case my former girlfriend fell and split her helmet in half on the curb.
Did you know that they actually insulate highways in Alberta with polystyrene foam in preparation for the winter? Did you also know that some roads have heating installed to assist with snow removal? Not in BC.
Back to Snow
Which brings me back to Vancouver, BC. It doesn't snow here much, but when it does, it tends to happen around zero degrees. Systems rolling in from the Pacific are usually warm, and either hit cold air as they arrive (warm front), or have cold air following them as they leave (cold front). This results in a rain-followed-by-snow event, or more commonly snow-followed-by-rain, which is what we are seeing today (November 21st, 2011).
These conditions are almost never seen in the rest of Canada, except for the fall or spring in the Maritimes.
What's more, it can be very difficult to predict how much snow is going to fall in any given event. If the front stalls, it can be an immense amount, much more that most other places in Canada, except Newfoundland which can beat the pants off everyone else.
And finally, snow in Vancouver is always undergoing melt-freeze cycles. This creates this wonderful thing known as black ice. You can't see it, you can't prepare for it.
Driving Snow
I don't actually believe that people are much better drivers elsewhere in Canada, but their pride demands that they claim to be. I've lived, as I mentioned, in Edmonton and Ottawa, but I've also driven across Canada and the US several times in the winter, as well as most places in BC. I'm not claiming to be particularly good, but I am particularly cautious.
My observation is this: people tend to drive at their limit most of the time — their limit usually being too fast. So, as I mentioned in my last post when conditions change from what they are used to they don't do so well. Snow is marginal conditions anywhere, regardless of temperature. My straw poll shows just as many accidents on highways elsewhere in this country as in BC.
The type of snow here in the Lower Mainland is clearly warmer, wetter, more slippery and also less predictable than most of the cold snow in the rest of Canada. It is particularly difficult to deal with, partially because of it's rarity, and the corresponding lack of preparedness. After driving in in for the past 20 years with a variety of vehicle and snow tire configurations I've come to the conclusion that snow near zero degrees is damn near impossible to drive in safely.
There are good reasons why Vancouver comes to a standstill after a winter storm, and it has nothing to do with morality, and very little to do with preparedness. So, rest of Canada, keep your noses clean and cut us west coasters some slack.