Risk is part of Adventure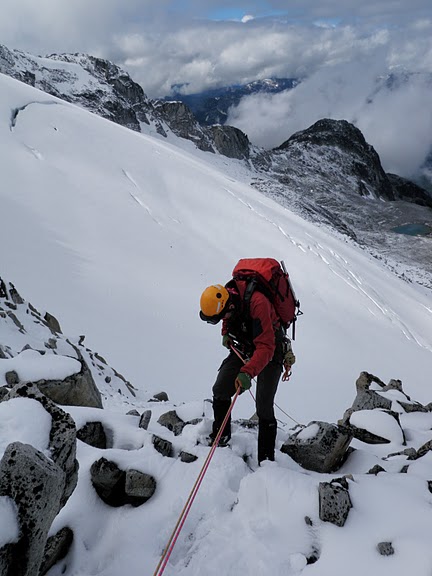 I have to take this opportunity to share the excellent letter written by Jon Heshka in the Vancouver Sun today on the nature of risk.
In light of recent incidents in the North Shore and elsewhere, there's been a bit of an outcry from largely uninformed members of the press and the public that don't really see the big picture. Jon (who I only know by reputation) does a really great job of explaining it.
Readers of this blog know that I share Jon's view, and tend to cast the moral outrage some members of the public feel as an attempt to blame the victim.
When a rescue is reported, any hint of "wrongdoing" on the part of the subject of the search or rescue results in vitriolic comments about how they "had it coming" and how natural selection should take it's course. These are followed by comments about how the subject should pay.
Many times I've written about the nature of SAR, and how an accident requiring rescue is a edge or corner case, and is just 2 bad decisions and some bad weather away from any one of us.
And let me just say this; search and rescue teams are not blameless.
How a SAR team talks about the subject of a search; if they describe them as "wrong", that they "shouldn't be there", or that they were "out of bounds" (in a park?), or saying they caused trouble for the team (why'd you volunteer in the first place?)… all of these things are judgements, and set the tone for the following conversation on blaming the victim for their misfortune.
SAR teams should stick to reporting the facts; the conditions of the search, the progress, the techniques used, and the relative success or frustration felt by team members. This stuff is in the manual! Editorializing on the subject is not open for discussion. You really shouldn't be surprised when such comments create the conditions for the "charge for rescue" debate.
Even if the subject of the search is clearly irresponsible, trespassing, or otherwise doing something illegal, it's not your place to comment on this as you are a public servant. When was the last time you saw a doctor, or paramedic commenting on the actions of one of their patients on the news? Why do you think you are different?