Tracking people with dementia when they wander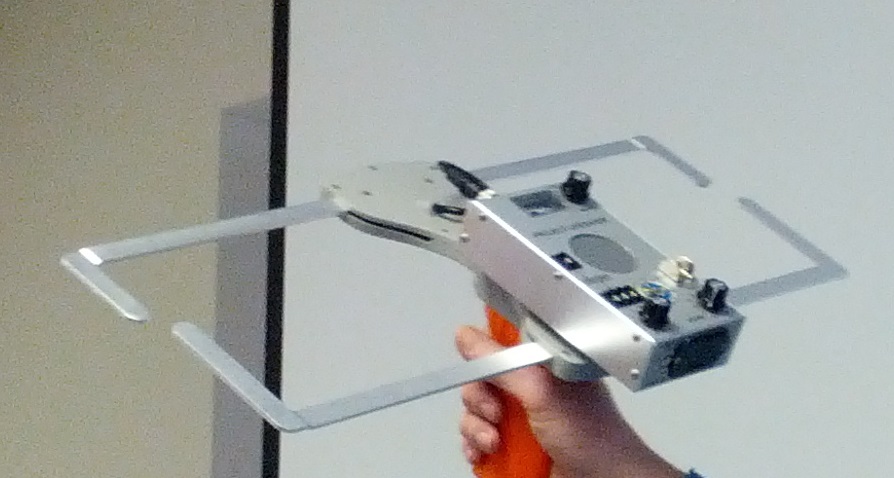 This is part three of my week-long series of posts on issues relating to dementia and SAR.
In Part 1
I outline the basic issues pertaining to urban search and make the case for a specialized resource.
In Part 2
I address some of the government response to the growing instances of dementia in the population and how there does not seem to be a component to address wandering.
In Part 4
I talk about alerting systems to let the public know when a vulnerable senior is missing.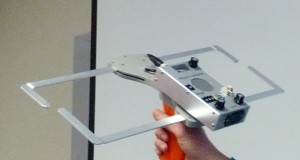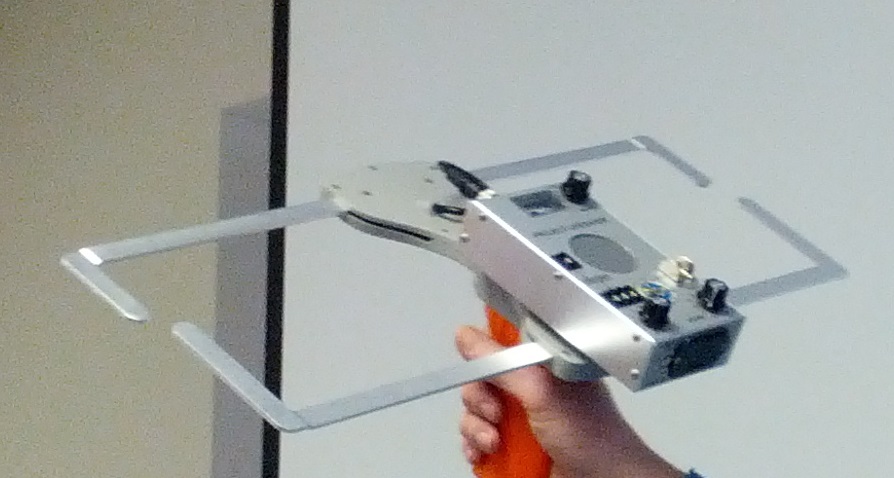 Earlier this year I attended the Vancouver Island communications workshop at the invitation of my Comox Valley SAR friend Merrick and got my first introduction to Project Lifesaver, one of the organizations that builds and sells equipment to help locate missing dementia subjects.
Ken Needen from Arrowsmith SAR presented his group's experience using the technology. I'd been vaguely aware of various technologies to assist with this problem and this was my first exposure.
The main Project Lifesaver equipment consists of a radio transmitter in the form of a wrist or ankle band that the subject wears and cannot take off. The goal here is for it to be low profile and not irritating to the client's wrist. The device emits a intermittent signal on a specified frequency. The frequency encodes an ID so multiple clients can be in the same general area. The transmitter requires a battery change about once a month.
SAR teams looking for the a missing subject with such a device use basic Radio Direction Finding (RDF) techniques virtually identical to those used by avalanche beacons, wildlife biologists and others who've used this technology for the last few decades.
Surrey SAR member Jordan Hillier is trained to use the Project Lifesaver equipment, and says the following:
There are a couple of different versions of the project lifesaver receiver units, but they all can narrow right in on a transmitter.  Normally you use an omnidirectional antenna mounted to a vehicle to quickly cover ground in an expanding  pattern until you acquire a signal, and then use a highly directional antenna to follow the loudest paths until you find the subject.  The range of is much greater with the directional antenna so by the time you have a signal in the vehicle, there's something quite strong to follow when you get out on foot.  It's extremely similar to using a something like an Ortovox F1 analogue transceiver when you work through the directional search except for the fact that reflective surfaces can redirect the signal significantly.  If you make sure you're following the strongest signal you will always get to the transmitter even if it takes you through some reflections.
Critics will say that the approach is very old-shioned in this age of GPS and cellular equipment, but in my opinion it seems to be well designed — it's cheap, effective, and it is very reliable and hits the sweet spot in the terms of cost and power efficiency.
Project Lifesaver does have a GPS/Cellular solution which you can read about on their web site.
The program appears to have been implemented in various places in Canada with good results, including Surrey SAR and Arrowsmith SAR as mentioned above.
There are other versions of this technology available as well. Snohomish County sherrif's office in Washington State uses "Care Track" in conjunction with Snohomish County Search and Rescue.
Unfortunately there is no subsidy for this equipment, either for the end-users (the caregivers who need it for someone with dementia), nor for the SAR teams who need to purchase the equipment and training and full rates.
As mentioned yesterday, any research and development of care for people with dementia should include a harm reduction strategy for when they wander.