Hypothermia Kit Conundrum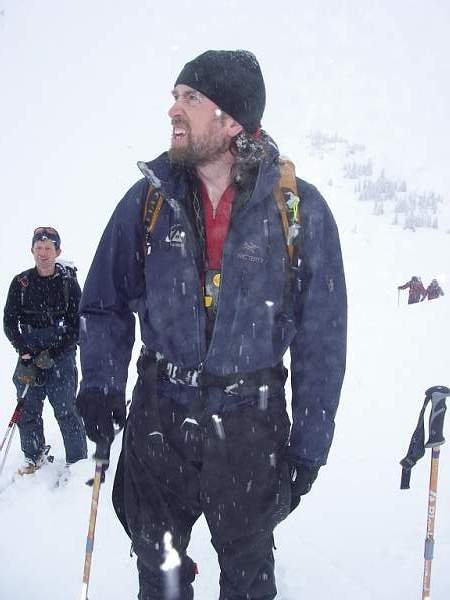 Our SAR team maintains several hypothermia treatment kits, and without going into too much detail they contain equipment for treating and transporting hypothermic patients. There various sorts of shelter, specialized waterproof subject bags, tarps, heating equipment, stoves etc.
One of the things we've always had in these kits is a sleeping bag, which is what I want to talk about.
There are various qualities our SAR team wants in a sleeping bag. The first is that it has to be one size fits all, since we can't be selecting a bag based on the size of the subject each time we go out to rescue someone. The second thing about the size is that there has to be some additional room in the bag for equipment; an injured subject may have splints, IV fluids, heating equipment, hot water bottles, and oxygen. We also need to get in there and check for injuries from time to time. This is why we've chosen barrel bags over mummy bags.
The bag needs to be warm, and to be able to handle moisture since we live on the west coast and the weather is wet a lot of the time. For this reason we favour a synthetic bag since down, although legendary in the cold, is miserable once it loses it's loft. We've gone for a -10C bag because the bag is not the only warmth we're providing, and it's a good balance point for bulk and utility.
Finally, we'd like the bag to be light because we hate carrying heavy things, to compress into a small volume because we have a lot of other things to carry, and a helicopter is only so big. In this area I'm not clear what the best product is; if anyone has suggestions I'd be happy to hear them.
Usually you end up with a compromise; you can't have light, low volume and high warmth all at the same time, especially in a synthetic bag.
Which leads me to the conundrum; when you're buying a sleeping bag manufacturers and sales people tell you without fail that you should always store the bag uncompressed. This is recommended for down, although it can regain some of it's loft, but this was stressed even more for synthetic bags. SAR teams need to store equipment in a "ready to go" state, so our bags are compressed and stored that way in various kits and caches all over the place.
The only possible way to store the bag uncompressed would be to have a lot of them, and rotate them in and out of kits on a regular basis. I don't know about you, but I have other things to do than to monitor the state of my sleeping bag stock.
So the question, readers, is this; if you're on a SAR team how do you balance out these things? Is there some sleeping bag that you'd recommend as being particularly well suited to SAR work, and  for inclusion in a hypothermia kit? How do you handle the storage issue, and do you find that keeping the bag compressed for long periods of time degrades it's usefulness?
Any feedback can come in the comments below, or you can email me via the contact page.